Like any beauty and nail polish
collector
enthusiast
hoarder and subscription box junkie, I have lots of nail polish and deluxe samples sitting around, so I decided to open a Store Envy store to try to sell them! You can visit the store and buy my junk by clicking here: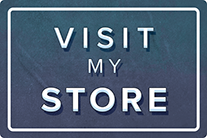 Visit my Store Envy Store
You can also visit me on Facebook, where I have a tab to my store. I will update it from time to time with new stuff.
For the record, I only sell stuff in my store that I actually purchased, swapped for, or received in sub boxes of which I am a regular customer. I won't be selling stuff I received through PR from companies. Not to judge anyone else who does so, but I just want it to be clear that I don't get PR stuff from companies and turn around and sell it. If a product is sent to me for PR purposes and doesn't work for me, I either give it away to friends or do a blog giveaway with it.
Happy Shopping!